OUR NEXT EVENT
Sunday 27th April
Fantastic range of suppliers.
Exhibition of beaded cakes by Beads and Biscuits Beadwork group.
Drop in sessions – come and 'Av a Go' and Tune In to 2-Hole Beads.
New – Competition for stringing the most beads in 60 seconds – in aid of the British Lung Foundation.
New – 'Av a Go' sessions and demonstrations hosted by our traders – your chance to try a few new things.
COMING UP
Sunday 27th July
All the usual attractions and two workshops by Katie Dean.
Katie has kindly created two exclusive designs for these workshops and will teach you how to make them.
Watch this space for more information and booking details
NEWS
Beads up North – Get 50p discount
Create your own Beads up North badge/keyring and get 50p discount off admission at all of our festivals!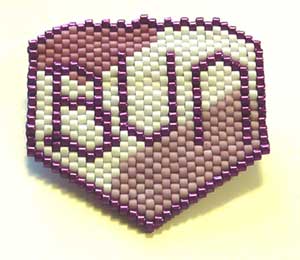 Click here for more information
Special Guest on 27th April – Katie Dean (designer)
Katie will be signing books and promoting her July workshops.
Exhibition on 27th April
Come and see the wonderful beaded cakes made by Beads and Biscuits Bead Group.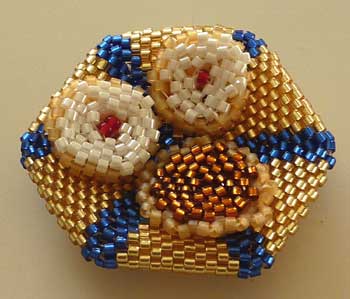 If you are interested in joining the group they meet at Halfpenney's, Clayton-le-Moors, Lancashire on 1st and 3rd Tuesday and Wednesday each month.
For more details contact Kathryn Halfpenney on 01254 236049 or email kathryn@halfpenney.co.uk